CURE SAFE & FAST, ANY DISEASE WITH SUNNAH HIJAMA AND CHINESE TECHNICGRAB THE OPPORTUNITY TO DO THE GREAT SUNNAH OF HIJAMA .
Things to be done before hijama
If you plan to do hijama on your head please shave your hair before hijama. No blade zero or blade one, please shave properly with a razor blade. The cup becomes very difficult to place and to create a negative pressure becomes very hard as the hair prevents it from creating a suction. Also if you sweat a lot please have a shower before hijama for health and hygiene reasons.
'Hairy brothers' please remember to shave your back before hijama, it takes too long for us to do that job and will clash with the next appointment.
Please do not eat anything before 3hrs of hijama.
Tea, coffee, juice can be taken but in very small quantity.

Pray 2 raqat nafil namaz for shukrana.
Give sadqa to needy people.
Take the bath, but do not use shampoo and soap.
After the hijama session try to rest as some people feel very tired and need to relax or sleep. Others feel energised as they physically and psychologically feel refreshed, remember to respect the fact that your body needs rest to repair. Do not allow the areas that have been treated to be exposed to the wind, water or cold. Try not to eat heavy food and dairy products for the next 24 hours. This is because these items take up 40% of your body's energy to digest, and this energy is needed to rejuvenate your body after having the treatment.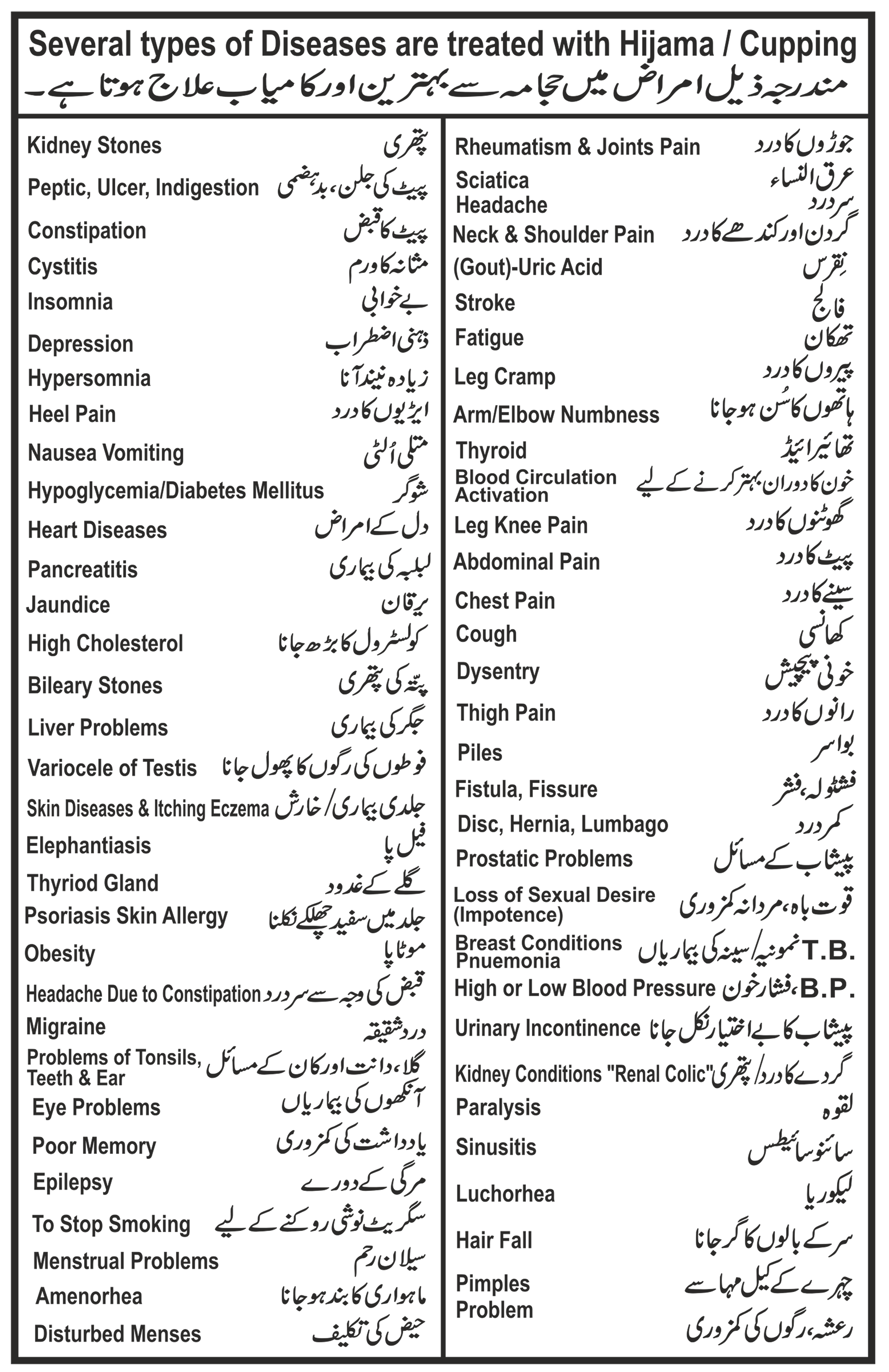 Visits